This is an archived article and the information in the article may be outdated. Please look at the time stamp on the story to see when it was last updated.
LA MESA, Calif. — An 18-year-old man and a juvenile were arrested at a La Mesa elementary school early Thursday after they were caught stealing computer equipment, police said.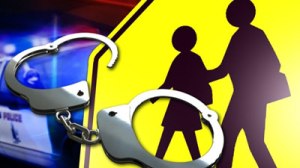 Officers went to Vista La Mesa Academy at 3900 Violet St. shortly before 2:30 a.m. in response to a burglary alarm, according to La Mesa police.
Once there, they heard breaking glass and saw two people exiting the school carrying computer equipment, police said in a statement.
Both suspects were taken into custody as they jumped a fence at the south end of the school grounds, police said.
The statement identified the 18-year-old as Victor Dontigny of La Mesa and said the juvenile, whose name was withheld, is 16. Dontigny was booked into county jail on suspicion of burglary.
The juvenile was booked into Juvenile Hall on suspicion of burglary.