This is an archived article and the information in the article may be outdated. Please look at the time stamp on the story to see when it was last updated.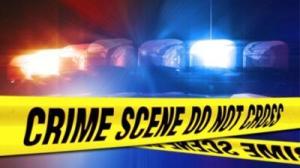 SAN DIEGO — A man and a woman were in custody today in connection with the armed robbery of an ice cream and coffee shop in Old Town, police said.
The man walked into Korky's Ice Cream and Coffee Store at 2375 San Diego Ave. about 7 p.m. Sunday and took cash at gunpoint, according to San Diego policed Officer Dino Delimitros. He then fled to a silver Infinity driven by the woman, Delimitros said in a statement.
Around 9:30 p.m., officers located the getaway vehicle in the 2200 block of K Street and found both suspects to be in a nearby residence, he said.
"Some time later, both suspects surrendered and were taken into custody," Delimitros said without elaboration.