This is an archived article and the information in the article may be outdated. Please look at the time stamp on the story to see when it was last updated.
SAN DIEGO — County Animal Services is looking for information on the person who threw away two puppies in a dumpster in the Midway area of San Diego.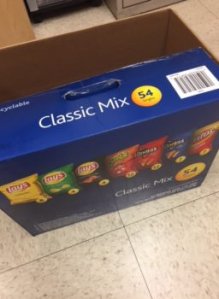 A man found two dogs inside a box Tuesday while throwing out trash on Adrian Street.
The puppies — one male, one female — were taken to County Animal Services in Bonita. Veterinarians estimated the dogs were 12 days old.
"For someone to just throw away these two defenseless pups in such a callous manner and an almost certain death is unconscionable," said County Animal Services Director Dan DeSousa. "Someone needs to come forward with information so we can hold whoever did this cruel act accountable."
The puppies, believed to be King Charles spaniels, will be put up for adoption once they are old enough.
Anyone who knows who owns the puppies or who abandoned them are asked to call 619-767-2740.
If convicted of animal cruelty/abuse, a suspect could face up to three years in prison, a fine of up to $20,000 or both.