This is an archived article and the information in the article may be outdated. Please look at the time stamp on the story to see when it was last updated.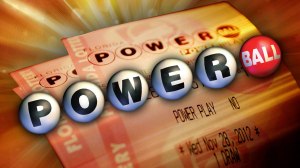 SAN DIEGO — Two Powerball tickets sold at stores in San Diego County were each worth more than $289,000, lottery officials said.
Tickets that matched five out of six winning numbers were sold at the Ralph's grocery store at 5680 Mission Center Road in San Diego, and at the 7-Eleven at 2425 Sweetwater Road in National City, according to the California Lottery. They all matched numbers 5, 25, 30, 58 and 59 but missed Powerball number 32.
The local winning tickets were among nine sold in California to win a prize of $289,341. Two tickets sold in New Jersey and another in Minnesota matched all the numbers drawn for the $448 million jackpot.