This is an archived article and the information in the article may be outdated. Please look at the time stamp on the story to see when it was last updated.
WASHINGTON – The White House and congressional Republicans are pointing fingers over who's to blame for a lack of leadership at the Transportation Security Agency after a damning report found massive security lapses at airport checkpoints.
On Monday, results from a Department of Homeland Security report were made public, revealing that banned items, including explosives and weapons, were able to get through TSA security in 67 of 70 tests conducted across the nation.
Soon after the revelations came to light, the DHS said Melvin Carraway, the agency's acting director, would be reassigned and succeeded by his deputy, Mark Hatfield.
But the agency hasn't had a permanent chief since John Pistole stepped down at the end of last year. His departure was announced in October, more than seven months ago.
In a statement released Monday, Department of Homeland Security Secretary Jeh Johnson urged the Senate to confirm President Barack Obama's nominee to lead the TSA, United States Coast Guard Vice Admiral Peter V. Neffenger, "as quickly as possible."
But a top Congressional Republican aide complained Obama tapped Neffenger on April 28, nearly four months after Pistole's departure.
"Maybe if they hadn't waited four months to nominate someone, they'd have someone in place by now," said Don Stewart, a spokesman for Senate Majority Leader Mitch McConnell. "Maybe they can answer why they waited so long to nominate anyone."
Sounding just as frustrated, a White House official asked, "Have they moved on him at all?" referring to Neffenger.
"They could confirm him today if they wanted. It's ridiculous," the official added.
Stewart noted that a bipartisan group of senators complained about the vacancy at TSA in a letter to the President in January. The lawmakers said ongoing and evolving threats to the nation's airports only made the absence of leadership at the agency even more alarming.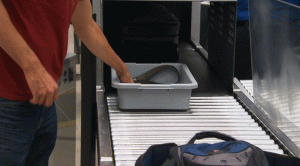 "Given this intensified terror threat and the vacancy set into motion when former Administrator Pistole announced his plans to retire over three months ago, it is critical that the TSA have strong leadership now to set priorities, make tough decisions, and manage its large workforce," the senators wrote.
Stewart said the Senate has moved on the administrator vacancy, noting a Commerce committee hearing had been held. A hearing before the Senate Homeland Security Committee is also planned, he added.
In his statement, Johnson defended employees at TSA, an agency that was created after the 9/11 attacks exposed gaping holes in aviation security.
"I continue to have confidence in the TSA workforce," Johnson said. "Last fiscal year, TSA screened a record number of passengers at airports in the United States, and, at the same time, seized a record number of prohibited items."
Story by Jim Acosta with CNN