This is an archived article and the information in the article may be outdated. Please look at the time stamp on the story to see when it was last updated.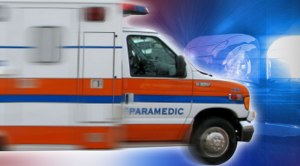 LAKESIDE, Calif. — A driver crashed a truck into a ditch off state Route 67 near Lakeside Wednesday and later died at a hospital, authorities said.
The green Nissan truck that was towing a pop-up camper trailer was spotted in a ditch around 6:05 a.m. off the side of state Route 67 near Gold Bar Lane, according to the California Highway Patrol. No other vehicles were involved, CHP officials said.
Paramedics began CPR and the victim was then taken to Sharp Grossmont Hospital, a Heartland Fire & Rescue dispatcher said.
The victim was declared dead at the hospital, possibly due to an undisclosed medical condition, according to the CHP.