This is an archived article and the information in the article may be outdated. Please look at the time stamp on the story to see when it was last updated.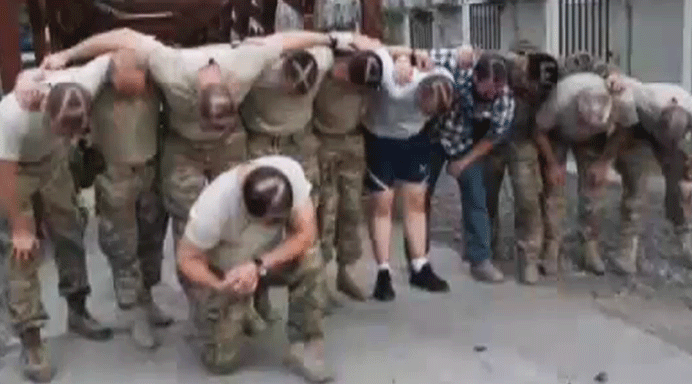 KABUL, AGHANISTAN – A 4-year-old boy received a surprise from a group of troops stationed in Afghanistan.
Zander Schultes is with his mom and dad, who is stationed in Hawaii, and is fighting lymphoma. The cancer attacks the immune system and white blood cells.
Maj. Scott Porter, a friend of Schultes' father, heard about Zander's illness and rallied his colleagues, who are all deployed to Kabul, to send the boy an uplifting message.
"You don't know me that well, but your dad and I go back a long way," Porter said in a video. "Your determination to beat lymphoma has been an inspiration to your family, your friends and many people you haven't even met."
He told the youngster that many boys and girls have gone through illnesses like his and kicked its butt.
He and a group of fellow troops shaved their head to show support for him.
"You stay strong," he said. "You hang in there and never quit. 1. 2. 3. Go team Z!"
Zander has so far completed his fourth round of chemotherapy and radiation.