This is an archived article and the information in the article may be outdated. Please look at the time stamp on the story to see when it was last updated.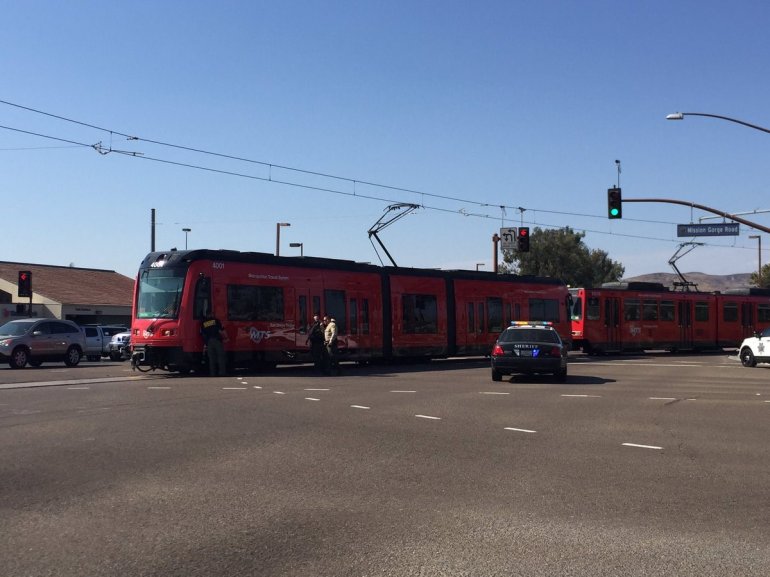 SAN DIEGO — A 10-year-old boy suffered apparently minor injuries Tuesday when the vehicle he was riding in was struck by a trolley at an East County intersection, authorities reported.
The collision occurred at Cuyamaca Street and Mission Gorge Road in Santee about 4 p.m., according to sheriff's officials.
Medics took the injured child to Sharp Grossmont Hospital for an evaluation, Lt. Matthew Glisson said.
The accident left lanes blocked in the area for a time, resulting in traffic delays.