This is an archived article and the information in the article may be outdated. Please look at the time stamp on the story to see when it was last updated.
VISTA, Calif. — A man who called 911 from the lobby of the Escondido Police Department, saying he had killed his wife of more than 40 years, was ordered Tuesday to stand trial on a murder charge.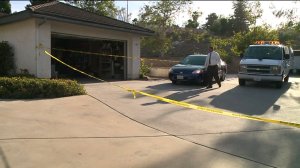 Abdul Rehman Ibrahim, 68, is charged in the death of 64-year-old Shambanoo Ibrahim.
During a preliminary hearing, Deputy District Attorney Jeffrey Dort played a 911 tape from around 3:30 a.m. June 23 in which Ibrahim told a dispatcher that "I killed her and she's dead."
Officers then went to the couple's home at 1165 Catspaw Place, where they found a woman who had been stabbed numerous times in the upper body, apparently as she slept in her bed, Escondido police Lt. Neal Griffin said.
"There were no signs of forced entry or a struggle of any kind," Griffin said in June. "Abdul and Shambanoo Ibrahim have resided in the home for many years and were married for more than 40 years."
Following today's preliminary hearing, Vista Judge Robert Kearney found that enough evidence was presented for Ibrahim to stand trial. A readiness conference was set for Jan. 13.
Ibrahim faces 26 years to life in prison if convicted, Dort said.