This is an archived article and the information in the article may be outdated. Please look at the time stamp on the story to see when it was last updated.
ALLENTOWN, Pa. – Mary Clancey's 20-year struggle to lose weight took many directions, from liprozene to hydroxycut, but she said even eating just salads, her weight ballooned to 365 pounds.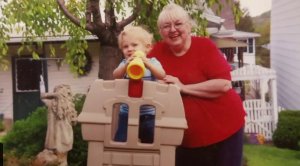 Doctors finally ordered an MRI when her weight produced a blood clot in her leg. When doctors looked at the image of her stomach, they found something shocking: a huge mass. A cyst in one of her ovaries had grown into a 140-pound stage-one cancer.
"I was like 'wow, this is a boulder!' It was exactly like a boulder," Clancey said.
The 71-year-old's doctor said the mass was mistaken for fat, because by the time she talked to a doctor it had grown so large it filled her abdomen.
The five-hour surgery was a massive undertaking.
"We had to secure her to two tables. The mass took up one and once we released the mass from all its attachments — we simply rolled it onto a cart," said surgeon Dr. Richard Bouley.
Clancey was then 180 pounds lighter as doctors removed the 140-pound cyst and 40 pounds of excess skin.
She said she feels like a new woman at 147 pounds. She's healthy and happy to be sharing her story, hoping it'll help others.
Despite what commercials suggest, she said, "Maybe we're not all fat. Maybe there's something else there."