This is an archived article and the information in the article may be outdated. Please look at the time stamp on the story to see when it was last updated.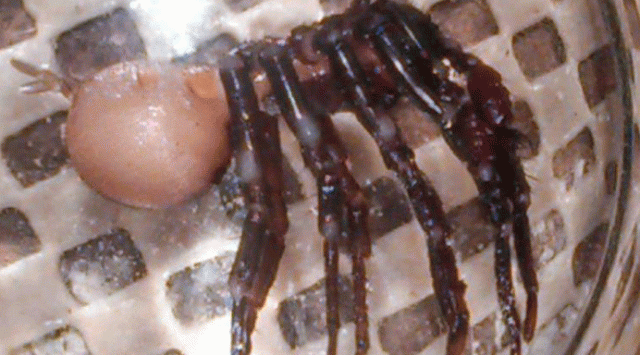 TACOMA, Wash. – A woman found a mysterious eight-legged creature outside her friend's home and turned to Facebook for help.
Hailee Graff of University Place, Washington turned to Facebook and shared photos of a spider-like creature Wednesday afternoon, Q13FOX News reported.
She described it as "creepy unknown species" and she had "no clue what it is, alien!? Can you tell us?"
Seattle's Burke Museum of National History and Culture Curator of Arachnids Rob Crawford identified the mystery creature as a folding-door spider.
"Their behavior is similar to the more-famous trapdoor spiders. They stay underground most of their lives which is why they are unfamiliar to most folks," Crawford told Q13 FOX.