This is an archived article and the information in the article may be outdated. Please look at the time stamp on the story to see when it was last updated.
SAN DIEGO — A San Diego man who lost both legs after stepping on an IED in Afghanistan four years ago said he and his wife were "astounded" that photos posted on a social media site showing the woman carrying him on her back had become an Internet sensation.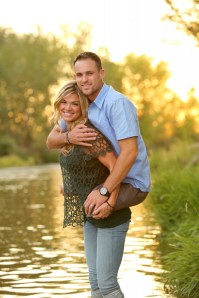 Former Marine Jesse Cottle said his wife of about a year, Kelly, carried him on her back at the beach because his prosthetic legs did not support him very well in the sand.
"It doesn't matter how heavy he is," Kelly Cottle said. "It just makes me thankful, more than anything that I am able to share these moments with Jesse and that he is still here."
The photos of the couple were snapped during a family gathering after the man removed his prosthetics so his wife could carry him into the water, and were later posted on Facebook, 10News reported.
"Everything just kept skyrocketing," Jesse Cottle said of the outpouring of "likes" the pictures received via the social media site.
"It's hard to think of yourself as a big deal to anyone, but the fact that it may help people does mean a lot to us," Kelly Cottle said.
The Cottles also shared their story with the ABC morning news show "Good Morning America."