This is an archived article and the information in the article may be outdated. Please look at the time stamp on the story to see when it was last updated.
ROME — President Donald Trump has bifurcated the country. You either love him or you hate him. And you see absolutely everything through that love-or-hate-Trump lens. If you hate him, you are ready to believe every negative thing on the Internet that even touches him. If you love him, you see only the positives.
What that phenomenon has produced is this: You can now live in two entirely different worlds — even when it comes to a single event.
Witness Trump's visit on Wednesday with Pope Francis in Vatican City.
If you live in "Hate Trump" world…..
Did you see the picture of Trump and the Pope? Everyone in that picture looks totally miserable. Ivanka, Melania and especially Pope Francis! He looks like he just ate some bad fish! The only person who's happy, of course, is Trump. He doesn't even get that everyone else there is totally miserable to be around him! Typical!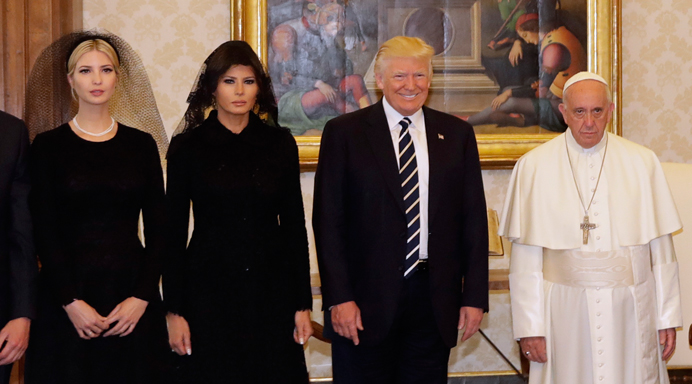 If you live in "Love Trump" world…..
The media — what a surprise — is seizing on an out-of-context photo to suggest that Pope Francis didn't like meeting President Trump. But the exact opposite is true! They look pretty happy in this photo!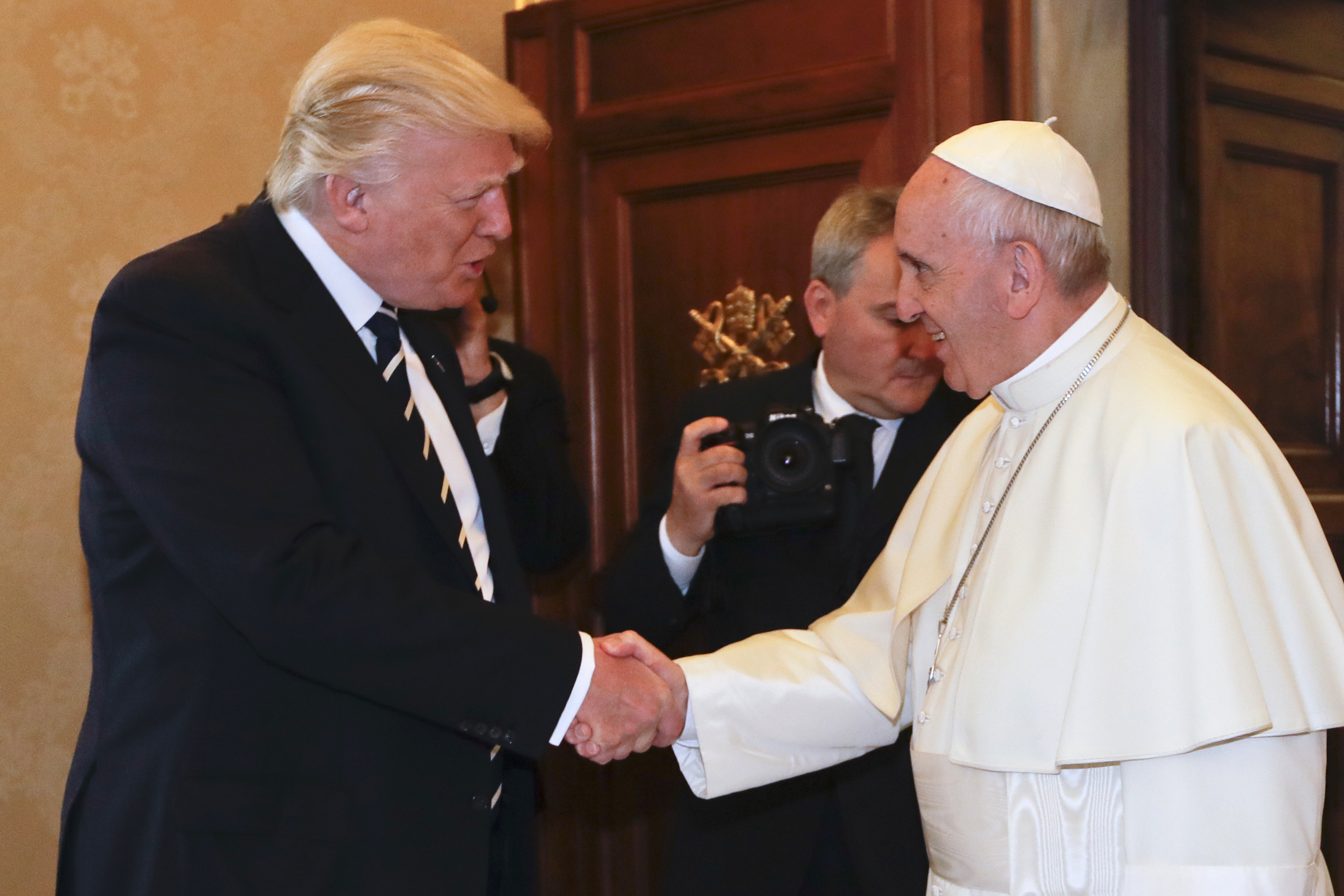 Trump said he "won't forget what" the Pope said to him in their private meeting. And the Vatican put out a nice statement after their meeting saying the two leaders talked about "the promotion of peace in the world through political negotiation and interreligious dialogue"
Why won't the media tell that story???
This, of course, is the danger in taking a snapshot — literally — as representative of all that much. In the first picture, Francis looks like he has a root canal appointment scheduled for right after the Trump meeting. In the second, he looks like he's never met someone more interesting than the president.
(Aside: Much has been made of the various hand-holding / hand-swatting moments between the President and his wife during this trip. It's possible these moments were also taken out of context. Just sayin'.)
It's also a problem with our political culture in which cherry-picking the news to make your side's case stronger and the other side's weaker is the order of the day.
Most people in "Hate Trump" world likely never even saw the second picture of Trump and Francis. And vice versa for people in the "Love Trump" world. And it's not only that they didn't see the other picture. It's that they have NO interest in seeing it because it doesn't comport with their broader world view.
When we're unwilling to interact with things that raise questions about how we view people and the world, we're not in a very good place as a society.
Written by Chris Cillizza, CNN Editor-at-large