This is an archived article and the information in the article may be outdated. Please look at the time stamp on the story to see when it was last updated.
SAN DIEGO – A father posted a video on Facebook inviting people to his daughter's quinceañera party, but it inadvertently became a viral post and now all of Mexico is attending, according to Fusion.
"Hello, how are you doing? We invite you on December 26 to our daughter's Rubi Ibarra Garcia's quinceañera party," the father said while standing next to his daughter and wife in the video, Fusion reported. The party, that celebrated a girl's 15th birthday with cultural roots of Latin America, will take place in La Joya, a small town in the central state of San Luis Potosi. Several local bands are scheduled to play during the celebration, the dad goes on to say.
Within hours of posting the video, some random people and internet trolls caught wind of the invite and started sharing it, according to Fusion.  Some people who mocked the bash created copy-cat events on Facebook, including memes joking that it was going to be a major music concert.
The invitation quickly spread across Mexico and over a million people confirmed that they would be attending his daughter's fiesta, Fusion reported.
Rubi's father allegedly reached out to the creators of the fake events asking for them to remove them and clarify that the party was only intended for family and friends – not all of Mexico. His request may have made matters worse, according to Fusion.
Apparently, Rubi's quinceañera became the don't-miss party of the year.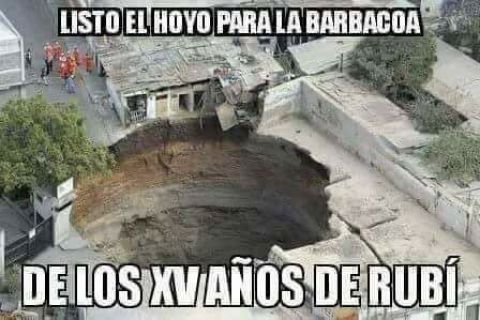 Got VIP for Rubi's 15 ✊🏽 about to wear my cherro hat and boots pic.twitter.com/fLL7Nw7bzp

— اMy Name Johnny (@FamousJay316) December 5, 2016
Just got to rubis xv pic.twitter.com/Tq3oszq0we

— Fabain and 7 others liked (@fabianarcinie) December 5, 2016
Selling this tickets for Rubis 15 $40 each 😬 pic.twitter.com/Bq2vrk1ZeM

— Ramon Ibarra (@Monchis_Ibarra) December 4, 2016
https://twitter.com/Chinohoven/status/805188889006600192
Rubi's father later announced that the party was canceled.