This is an archived article and the information in the article may be outdated. Please look at the time stamp on the story to see when it was last updated.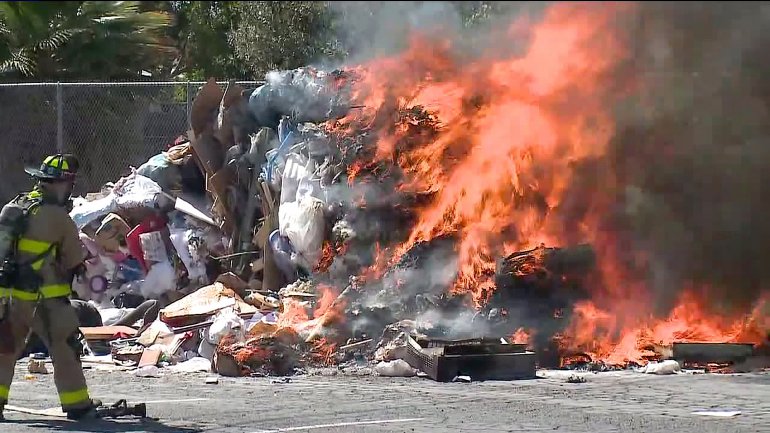 SAN DIEGO – A trash truck caught fire Tuesday afternoon as it was hauling a load to the Miramar Landfill, forcing the driver to dump the burning garbage in a parking lot.
The driver told FOX 5 that he was driving when he noticed flames coming from the back of his Waste Management truck. Although he was close to the city dump, he began looking for an open area to dump his burning load. He pulled into a parking lot near Convoy Street and Hickman Field Drive, dumped the trash and called the fire department
The pile of trash was engulfed in flames by the time a fire crew arrived. They sprayed down the fire in a matter of minutes.
No one was injured in the fire.