This is an archived article and the information in the article may be outdated. Please look at the time stamp on the story to see when it was last updated.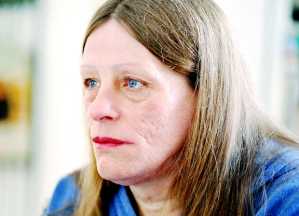 A Marine from Maine who deserted three decades ago and later underwent sex change treatment will receive a general discharge under honorable conditions, according to the Marine's hometown newspaper.
The Marine, then known as Donald Tremblay, deserted in the early 1980s after graduating from boot camp in San Diego and being assigned to the base at Twentynine Palms, according to the Sun Journal newspaper.
Later, Tremblay underwent sex change treatment and changed his name to Elizabeth Tremblay, the newspaper reported. Now 57, Tremblay was arrested at home in the community of Poland in September on a fugitive warrant.
Tremblay was kept for several days in Androscoggin County jail, the newspaper reported. On Monday, Tremblay was notified that the Marine Corps will issue a general discharge under honorable conditions, a common decision in decades-old desertion cases that do not involve violence or other criminality.