This is an archived article and the information in the article may be outdated. Please look at the time stamp on the story to see when it was last updated.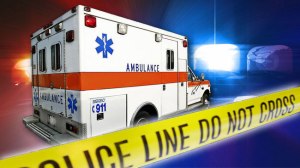 TORREY PINES, Calif. — Authorities Tuesday were trying to identify a pedestrian who died after being hit by a southbound freight train in Torrey Pines.
The person was hit south of the Torrey Pines Bridge around 8:40 p.m. Monday, according to San Diego County sheriff's Deputy D. Patterson.
The victim was pronounced dead at the scene, the deputy said in a statement.