This is an archived article and the information in the article may be outdated. Please look at the time stamp on the story to see when it was last updated.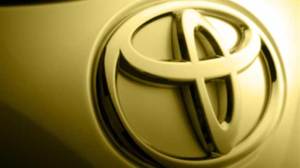 LOS ANGELES – Toyota Motor Corp. has opened talks to settle hundreds of state and federal lawsuits alleging that defects caused its vehicles to accelerate suddenly and crash, resulting in serious injuries and deaths.
The decision to enter what the courts called an "intensive settlement process" could bring closure to plaintiffs who have been battling the world's largest automaker since 2009, and to Toyota, which already has spent as much as $2 billion in legal costs and suffered damage to its public reputation.
The automaker may have another incentive to end its long legal ordeal: It recently lost its first trial in a sudden-acceleration case when an Oklahoma jury found that defective electronics on a Camry caused an accident that killed one woman and seriously injured another. The jury assessed a $3-million verdict against Toyota.
"The watershed moment must have been that loss in Oklahoma," said Byron Stier, a professor at Southwestern Law School. "It was such a shock. People thought sudden acceleration was a dead issue, but the verdict changed everything."
The Japanese automaker has repeatedly denied that its vehicles were flawed, instead blaming driver error for the incidents. It had won three straight trials involving sudden acceleration, giving it confidence in its stance.
But it still faces more than 300 lawsuits in federal and state courts nationwide, most of which have been consolidated in Southern California, with the federal cases in a U.S. District Court in Santa Ana and the state cases in Los Angeles County Superior Court.
Late Thursday, the two judges handling those consolidated cases issued orders saying that Toyota had agreed to begin the intensive process. They stayed all pending cases in their courtrooms pending the outcome of negotiations.
Under the courts' orders, Toyota will begin settlement conferences on a case-by-case basis in February. If a deal cannot be reached, the suits will go before a mediator, and if still unresolved could be returned to a trial schedule.
"This process will bring greater efficiency to the resolution of pending cases and provide a clear path forward for those claims that cannot be resolved outside of trial," said Toyota spokeswoman Carly Schaffner. The automaker declined further comment.
It's unclear how long it could take to complete the settlement process in the consolidated cases, but plaintiffs' attorneys said they were confident that most if not all cases would be resolved without trial.
"This is a positive step," said Moses Lebovits, co-lead counsel in the consolidated California cases. "We've been working very hard on this, and we're pleased we can get to a point of meaningful conclusion."
Toyota also is expected to try to resolve a handful of pending state cases that were not consolidated. Some are scheduled for trial early next year.
The decision to enter into talks also could help the automaker avoid further surprises, such as the Oct. 24 verdict in Oklahoma that found it had acted with "reckless regard" for the safety of its customers.
The Oklahoma case was the first to allege that the electronic throttle-control system in Toyota vehicles was defective, a strategy that other plaintiffs have said they planned to pursue in upcoming trials.