This is an archived article and the information in the article may be outdated. Please look at the time stamp on the story to see when it was last updated.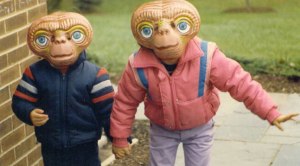 SAN DIEGO – Bring on the haunted houses, creepy costumes and goodies. The top five trick-or-treating neighborhoods in San Diego County were revealed Wednesday, according to an online real estate company.
Zillow researches said the best neighborhoods to trick-or-treat in San Diego County are as follows:
Del Mar Heights
Carmel Valley
Loma Portal
Carmel Mountain
Mission Hills
Four variables were used to determine the rankings through Zillow Home Value Index. They evaluated the value of homes in single family residences, local crime data, how close each house is to its neighbor and the age of the residents who live there.
Did Zillow get it right?  Take a poll:
San Diego was ranked No. 8 in the best cities to trick or treat in the U.S. by Zillow, whose trick-or-treat index.
San Francisco
San Jose
Los Angeles
Milwaukee
Phoenix
Chicago
Boston
San Diego
Denver
Sacramento
Charlotte
Las Vegas
Philadelphia
Columbus
Albuquerque
Portland
Dallas
Seattle
Nashville
Jacksonville