This is an archived article and the information in the article may be outdated. Please look at the time stamp on the story to see when it was last updated.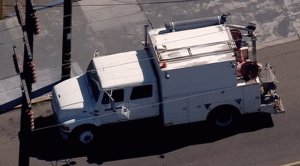 SAN DIEGO – A toddler died after being hit by a city water truck in Logan Heights Thursday, police said.
A 1-year-old child playing on the south curb of 3100 National Avenue, wandered between parked cars into the street and was hit by a municipal water truck at 2:45 p.m., police said.
The child was transported to Rady Children's Hospital, but did not survive, officials said.
Police blocked the street to investigate the incident.
The identity of the child was not released.