This is an archived article and the information in the article may be outdated. Please look at the time stamp on the story to see when it was last updated.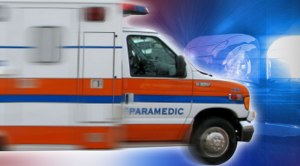 ALPINE, Calif. — Three adults and a toddler suffered severe injuries Monday in a solo SUV crash on Interstate 8 near Viejas Casino.
The 28-year-old woman driving the 2001 Ford Explorer lost control for unknown reasons while heading west through the Alpine area shortly before noon, according to the California Highway Patrol.
The vehicle veered into a dirt center divider near Willows Road, where it overturned and rolled side-to-side several times, ejecting a 2-year-old girl before coming to rest on its roof.
Medics airlifted the girl, the driver, a 50-year-old woman and a 29-year-old man, all Campo residents, to hospitals for treatment of life-threatening injuries.
"It appears all four occupants (had been) improperly restrained," CHP public-affairs Officer Kevin Pearlstein said.
The crash forced the closure of several freeway lanes in the immediate area for about an hour.
The cause of the wreck was under investigation, though it did not appear that intoxication was a factor, Pearlstein said.