This is an archived article and the information in the article may be outdated. Please look at the time stamp on the story to see when it was last updated.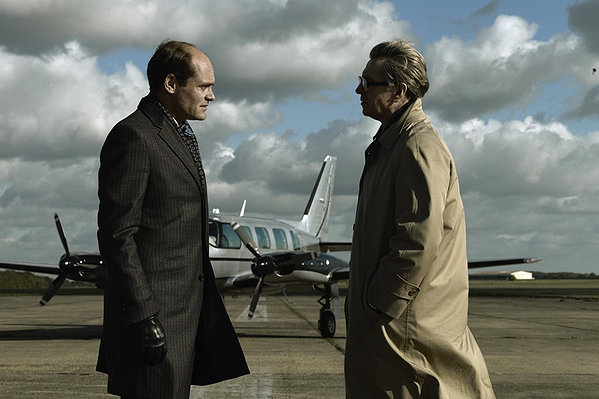 This week had the release of some of my favorite movies of the year and some of the worst.
Tinker Tailor Soldier Spy is not only a bad movie title, it's a bad movie. Don't let the critics fool you into seeing this boring mess.
Gary Oldman plays George Smiley, a man who rarely smiles. And a far cry from characters he's played before (Sid Vicious comes to mind). He was forced into retirement from "the Circus" which is the Secret Intelligence Service in Britain. He is rehired to uncover a mole that's working for the Ruskies.
His former boss, played by John Hurt, has narrowed down the list of suspects.
Hurt has done more movies in the last five years than his entire career. I usually welcome his appearance on screen, and this cast of British actors is impressive; just as I liked the cast of 44 Inch Chest last year (another film that also disappointed me).
This adaptation is based on the John le Carre best-seller from the mid-70s, which was made into a series in the late '70s.
You'll have much better luck watching the adaptation of Girl With the Dragon Tattoo, trust me.
The cast is rounded out by Tom Hardy, who was so amazing in Bronson a few years ago, and gave an interesting performance as a pill-popping ultimate fighter in Warrior this year.
Colin Firth, who I enjoyed in King's Speech and thought his performance in A Single Man was amazing. Yet in this, he's given nothing to do. Nobody is, really.
I can't blame just the director. My father has read the book and said the authors spy novels are boring; but director Tomas Alfredson did the Swedish vampire film Let the Right One In, which was great. He obviously has some talent.
I was watching this movie and at one point realized I had no clue what was going on. If you thought Hardy and the cast of Inception confused you, don't even bother seeing this. And once we realize who the mole is, we really don't care.
It's a shame, because there are small touches of brilliance in the movie. One scene involves a beekeeper that, after getting in a car with a few people, brings a bee with him that pesters folks in the back seat.
The movie was deliberately paced, but I wonder what the suits of the studio thought when they watched early screenings. Didn't anybody mention how boring it was?
I rarely get bored watching movies. I didn't care for Tree of Life this year, but I certainly wasn't "bored" watching it. Most movies have something I can find entertaining. Not in this film, though.
The worst part is, as a movie critic, you at least get the pleasure of ripping it to shreds in your write-up if you hated it. I can't even do that with this movie. It doesn't lend itself to that type of scrutiny.
I was so bored with this movie that, once I found out who the mole was, I didn't even stick around to see the resolution. I left with 15 minutes to go. I just stopped caring, and I was more interested in getting to my racquetball game.
Tinker is a stinker, and I only recommend it to those that suffer from insomnia.
It gets 1 star out of 5.