This is an archived article and the information in the article may be outdated. Please look at the time stamp on the story to see when it was last updated.
SAN DIEGO – For the first time, one of the two teams in the México's Major League Soccer final is from Tijuana.
"It's a big surprise when you consider the team has only been playing in the league for just a few years," said Paulo Diaz of Chula Vista, a fan of the Tijuana Xoloitzcuintles de Caliente-Liga MX team, also known as the "Xolos."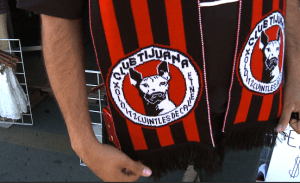 The "Xolos" are playing a two-part championship against rival team "Toluca." The first game was held Thursday evening with the Xolos defeated Toluca 2-1.  The final game will be played on Sunday.
Tickets for the first game sold out and team jerseys were hard to find Thursday.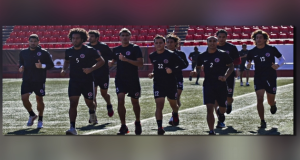 "A lot of people in San Diego and in México are supporting them," said Díaz, who didn't think his team would make it this far.
Thousands are slated to cross through San Ysidro from now until Sunday to watch Tijuana's home team in action.
It's great news for businesses on both sides.
"When people cross they park in our parking lot – they see the Bazaar," said Alfredo Ripa, manager at the San Ysidro Bazaar.
As many fans are still processing the sudden success, many are hopeful of what a "Xolo" win could mean for the region.
"Finally something good happens at the border, you don't get that often," said Díaz.