This is an archived article and the information in the article may be outdated. Please look at the time stamp on the story to see when it was last updated.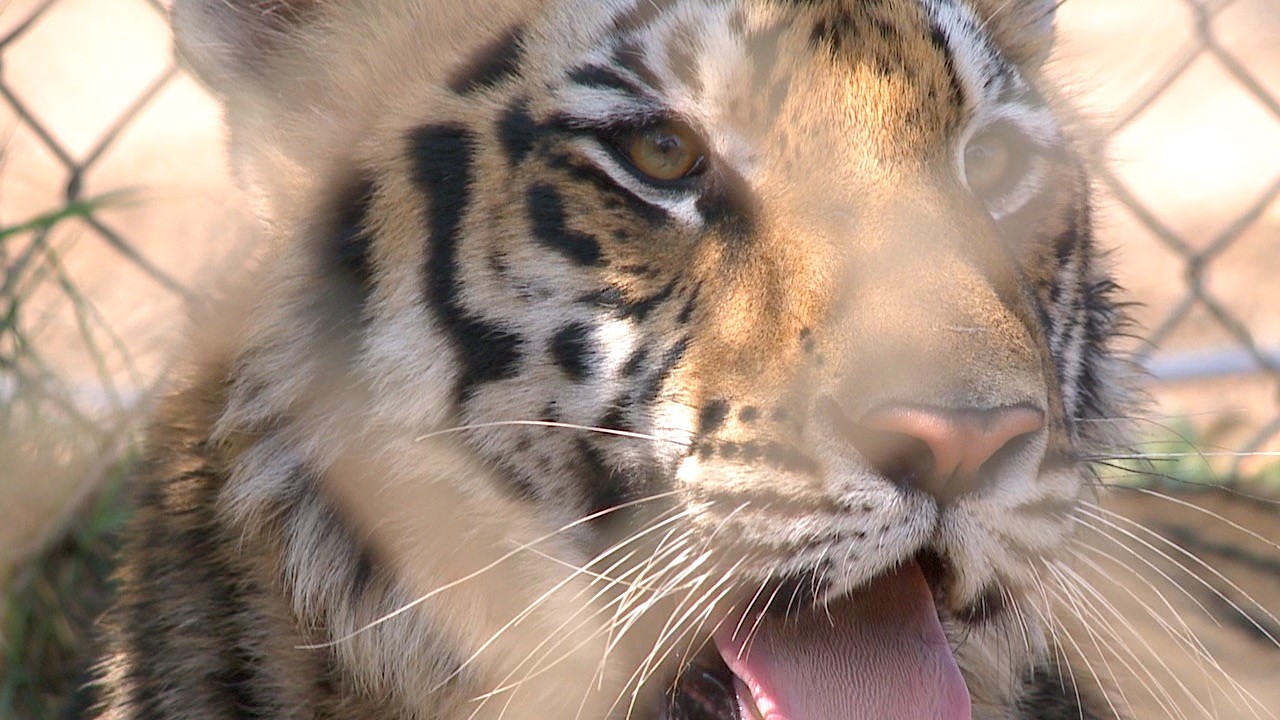 SAN DIEGO — A hybrid Bengal tiger cub rescued by Customs and Border Protection officers at the Otay Mesa Port of Entry now has a permanent home at Lions, Tigers, & Bears Sanctuary in Alpine, the Fish and Wildlife Service announced Friday.
Six weeks old when seized from a smuggler in August, the tiger, now named Moka, was immediately handed over to U.S. Fish and Wildlife Service agents, who placed him into San Diego Zoo Safari Park care.
Moka received emergency surgery to repair intestinal adhesions, then was transferred to the sanctuary June 3.
"Sanctuaries like ours are the last, best hope for the thousands of captive-bred tigers like Moka," sanctuary founder Bobbi Brink said. "They can't be released into the wild, and zoos won't take them because they have no conservation value. That's why they come here, and that's why our primary mission is to provide these victims of an illicit and inhumane industry a second chance and a forever home."
Personnel from the Fish and Wildlife Service, Homeland Security Investigations, Customs and Border Protection and the Department of Justice successfully prosecuted the smugglers, Luis Eudoro Valencia, sentenced Feb. 20; and Eriberto Paniagua, sentenced March 12.
Valencia was sentenced to six months in prison, three years of supervised release and fined $1,000. Paniagua was sentenced to six months in prison and three years of supervised release.
"These weren't naive teenagers who wanted a pet tiger," U.S. Attorney Adam Braverman said. "These defendants were part of an established cross-border wildlife smuggling business. We have laws in place to protect endangered species. Smuggling a tiger in the front seat of a car puts both the tiger and the public in jeopardy."