This is an archived article and the information in the article may be outdated. Please look at the time stamp on the story to see when it was last updated.
VISTA, Calif. -- A self-proclaimed "Tibetan healer'' who sexually assaulted a woman who hired him for a massage in Escondido was sentenced Tuesday to four years in state prison.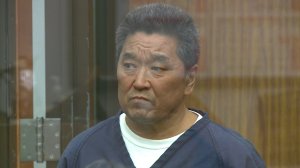 Vasiliy "Ardi'' Galashev, 61, pleaded guilty in July to a sexual battery count.
In May 2015, a woman told Escondido police that she was sexually assaulted by Galashev, who called himself "Master Ardi'' and claimed to be a "seventh-generation Tibetan healer,'' Detective Jeff Udvarhelyi said.
In November, crime lab personnel determined that DNA evidence provided by the victim and suspect were a match, according to Udvarhelyi. Galashev, a registered sex offender, was arrested in December.