This is an archived article and the information in the article may be outdated. Please look at the time stamp on the story to see when it was last updated.
SAN DIEGO – Tens of thousands of California inmates serving 25 years to life under the 1994 Three Strikes Law may never walk out of the prison gates, but under the new voter passed amendment Proposition 36, hundreds of inmates, like Sergio Ayala, may be set free.
"This is a guy who had a drug problem and was stealing to pay for drugs," said attorney Justin Brooks of the California Western School of Law. Brooks had been working to get Ayala's case reviewed for more than a year.  Ayala was sentenced to 25 years to life in 1995 after being convicted for stealing a leaf blower worth about $150. It was his third strike.  He was a heroin addict and had two prior none-violent burglary convictions.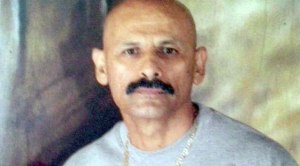 "Today, the judge ordered Mr. Ayala to be released from prison after serving 17 years for theft of a leave blower – a $150.00 leaf blower," he said. "This is exactly what Prop. 36 was designed to do. It was to get non-violent non-serial offenders out of our system."
Under Prop 36 those convicted under the Three Strikes Law may apply to have their cases re-evaluated and then re-sentenced by a judge. But it's not a blanket pardon. Every case will be looked at individually through the district attorney's office.
"We estimate there are about 325 cases that are statutorily eligible for re-sentencing," said Deputy State Attorney General Gary Schons.  "We will oppose their release if we believe they pose a risk or danger to the community."
"If one of these guy re-offends, gets re-sentenced under Prop 36, there's going to be people who say it's a mistake, " Brooks said. "But we are going to save millions of dollars and that money can be reallocated to policing and to keeping more serious criminals in prison."
For Ayala, now drug free for 17 years, Prop 36 is a chance to start over.
"This is a guy who had given up hope that he was ever coming home. It was one of the best things that I have ever been able to do as an attorney," Brooks said.
Ayala remained at San Quentin Prison Thursday night. He is expected to be released in five days and will most likely be deported to his hometown in Tijuana.