This is an archived article and the information in the article may be outdated. Please look at the time stamp on the story to see when it was last updated.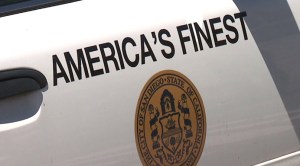 SAN DIEGO — An explosion caused by an illicit drug-manufacturing operation injured three people at a Mira Mesa apartment complex Friday, authorities reported. The San Diego Police Department says three people, all 19-year-olds, were watching a video on extracting hash oil. They tried to recreate the process on the balcony of their apartment on the 10100 block of Camino Ruiz when the blast occurred at about 3 p.m.
Medics took the three teenagers to UCSD Medical Center in Hillcrest for treatment of non-life-threatening burns to their hands and feet, San Diego Fire Department spokesman Lee Swanson said.