This is an archived article and the information in the article may be outdated. Please look at the time stamp on the story to see when it was last updated.
SAN DIEGO – As the debate over immigration reform continues in the nation's capitol, San Diego's pro-immigrant community has joined others across the country urging lawmakers to include a provision that would extend legalization to those who've been already deported.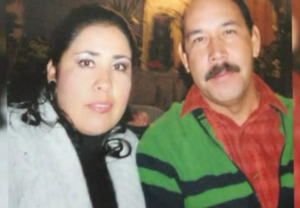 "It was like what you see in the movies where all the cops come into the house, it was like a nightmare, my sister was crying, my brother was too," said 22-year-old Leslie Nuñez.  She recalled what it was like when she saw her two parents get deported back in 2007. "I had to grow up very fast."
At age 16, she and her two younger siblings were left alone in their San Diego home.
"It was traumatizing for my sister and my brother," said Nuñez. "I had to pay the bills. I had to make sure there was food in the house."
"This kind of story is told again and again," said immigration activist Andrea Guerrero.
Families separated by deportation could see some relief if immigration reform passes with a provision to allow hundreds of thousands of deported immigrants like Nuñez's parents, a chance to come back into the country legally.
"This represents the best of our American values, bringing families back together," said Guerrero.
But the measure has sparked controversy over what effects could an influx of hundreds of thousands of legal immigrants have in the nation's dwindling job market.
"There are pros and cons," said economist at San Diego State University Catalina Aumedo-Dorantes, who's spent 15 years studying the economic impact of immigration in San Diego.
Aumedo-Dorantes said another issue raised by this provision is once deportees are allowed to come back in, how many more could come with them.
"What we saw in the 80's is that immigrants who became legalized then brought in more family through sponsorship. So another question is what is the impact of having all this inflow?" said Aumedo-Dorantes.
The effects of not tending to the issue of family separations when heads of households are deported could turn into an even bigger cost for taxpayers, Aumedo-Dorantes said.
"If the person has 2 or 3 kids and the 2 or 3 kids go hungry, they have house insecurity, and they have failing grades and they get involved in criminal behavior," said Aumedo-Dorantes.
In the meantime, Nuñez, who had to drop out of school to support her brother and sister, is hopeful mom and dad will one day come back home.
Deportations are at an all-time high, last year roughly 400,000 undocumented immigrants were deported and some experts estimate nearly a quarter of those deportations came from Southern California.