This is an archived article and the information in the article may be outdated. Please look at the time stamp on the story to see when it was last updated.
SAN DIEGO – Elderly people around San Diego are falling victim to thieves posing as contractors, police warned Monday.
When 87-year-old Dave, who didn't provide his last name, was heading out for his daily walk, he was approached by what he thought was a utility worker doing water checks in the neighborhood.  The man asked if he could enter Dave's home located on the 2700 block of Soderblom Avenue in University City.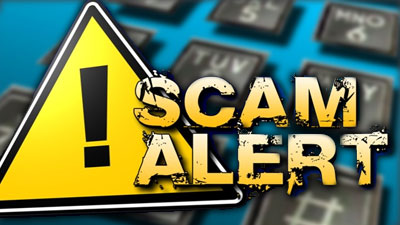 "I told him okay," Dave said of the friendly man. "I thought we're good citizens and we'll help the city out."
He first checked the outside faucet and then he proceeded inside to check the water from Dave's kitchen sink.
"He said 'let's go out in back, you got a hose out there?' and I said 'yes.' We went out in back and he asked my wife to come with us and looking back on it," he said. "Of course, you think that was kind of strange."
While Dave and his wife were in the back, another man came inside their home and began searching for anything valuable to steal.
"When I came inside, the second man was standing in the family room which surprised me," said Dave's wife.  "That's when I became suspicious and then the men left right away."
The crooks ended up taking $200 from the elderly couple.
Cops said cases like these are popping up in University City, La Jolla and Clairemont.  The victims are typically older.
"We have quite a few elderly people in this neighborhood and they are very vulnerable to what's going on," said University City resident James Farazideh.
Here are some tips so you don't fall victim:
If you didn't initiate the call, don't let the workers inside.
Call the company and verify there is work going on in your area.
Lastly, report any suspicious activity in your neighborhood.