This is an archived article and the information in the article may be outdated. Please look at the time stamp on the story to see when it was last updated.
(CNN) — James Gandolfini, best known for his role as an anxiety-ridden mob boss on HBO's "The Sopranos," died in Italy, possibly of a heart attack, the actor's managers said Wednesday. He was 51.
"It is with immense sorrow that we report our client, James Gandolfini. passed away today while on holiday in Rome, Italy," managers Mark Armstrong and Nancy Sanders said in a joint statement. "Our hearts are shattered and we will miss him deeply. He and his family were part of our family for many years and we are all grieving."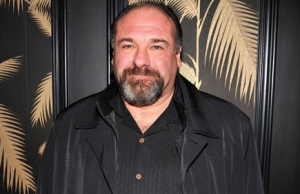 The actor had been scheduled to make an appearance at the Taormina Film Fest in Sicily this week.
Gandolfini won three Emmy Awards for his portrayal of Tony Soprano, the angst-wracked mob boss who visited a therapist and took Prozac while knocking off people. "The Sopranos" aired from 1999 to 2007.
"Jimmy was the spiritual core of our Sopranos family, and I am stunned at this devastating loss," said Chris Albrecht, the former president of HBO who gave the green light to the show. "He was a great talent, but an even better man. My thoughts are with his family."
Actor Steve Van Zandt, who played Tony Soprano's confidant Silvio Dante, felt equally close to Gandolfini in real life. "I have lost a brother and a best friend," he posted on Twitter. "The world has lost one of the greatest actors of all time."
Gandolfini was born September 18, 1961, in Westwood, New Jersey, according to Biography.com.
He graduated from Rutgers University and, as the story goes, worked as a bartender and a bouncer in New York City until he went with a friend to an acting class.
He got his start on Broadway, with a role in the 1992 revival of "A Streetcar Named Desire" with Jessica Lange and Alec Baldwin.
Gandolfini's big screen debut came in the role of a heavy in the bloody "True Romance" in 1993. His breakthrough on the small screen came in 1999 with the role of Tony Soprano.
"He was a genius. Anyone who saw him even in the smallest of his performances knows that," David Chase, who developed "The Sopranos," said in a statement. "…A great deal of that genius resided in those sad eyes."
Gandolfini, who was notoriously press shy, had a reputation in the tabloids for being sometimes difficult.
"He wasn't easy sometimes. But he was my partner, he was my brother in ways I can't explain and never will be able to explain," Chase said.
While Gandolfini was known for sometimes ruthless, often imposing characters, those who worked with him described an actor who put his heart into a role.
"He was just so good at the emotion. A very passionate man and a very, very tender man," Matthew Warchus, who directed Gandolfini in the 2009 Broadway play "God of Carnage," told CNN. "I really loved him and admired him a great deal."
Larry King, who saw Gandolfini in Las Vegas just weeks ago, told CNN the actor was "jovial and seemed happy."
"He stamped himself in 'The Sopranos' so much, people have overlooked his many diversified roles he's performed," King said. "He was a very diverse character actor, who became a star."