This is an archived article and the information in the article may be outdated. Please look at the time stamp on the story to see when it was last updated.
SANTA FE, Texas — Nine students and a teacher died as a result of a shooting Friday morning at a high school in the southeastern Texas city of Santa Fe, authorities said. Two law enforcement officers were among the more then 10 people injured.
Police have arrested 17-year-old student Dimitrios Pagourtzis — he is suspected of conducting the shooting, federal law enforcement officials tell CNN.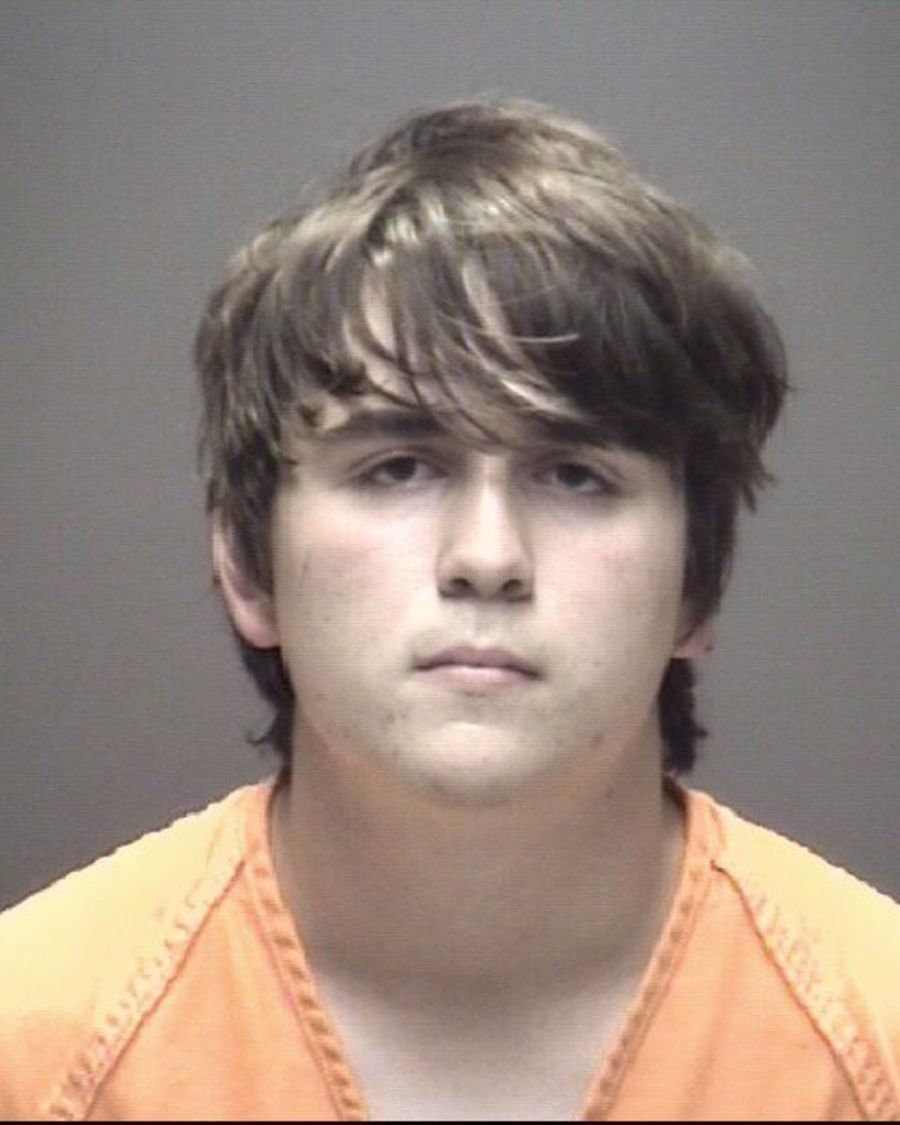 Explosive devices including pipe bombs, pressure cookers and a "molotov cocktail" were found at the school campus, at a home and in a vehicle, according to Texas Gov. Greg Abbott.
The public has been asked to report any suspicious objects found in and around their community.
Abbott said that Pagourtzis is suspected of using two firearms in the attack: a shotgun and a .38 revolver. Neither weapon was owned or legally possessed by the accussed shooter, said Abbott, but appeared to be obtained from his father, who legally owned the guns.
The governor added that writings by Pagourtzis discovered by law enforcement indicated that he wanted to commit suicide, but that he "didn't have the courage" to do so after the shooting, and instead turned himself over to police.
A second person, 18, was taken into police custody and is believed to be a possible accomplice in Friday's shooting, a law enforcement official said.
Witnesses described students running from the school as they heard gunshots; they also described hearing an alarm at the school, though the sequence of events wasn't immediately clear.
An armed person walked into an art class at the school and began firing what looked like a shotgun, a witness told CNN affiliate KTRK.
The witness told KTRK she saw a girl shot in the leg.
At least 12 people from the school are being treated at three hospitals, authorities said. Seven people are at Clear Lake Regional Medical in Webster, Texas; two patients are being treated at Mainland Medical Center in Texas City and three patients are at John Sealy University of Texas Medical Branch in Galveston.
Aerial video from the scene showed several police officers outside the school. Some were searching students and their backpacks.
Witnesses describe hearing an alarm and gunfire
Angelica Martinez, a 14-year-old student, told CNN she and her schoolmates were being evacuated at one point "like it's a fire drill."
"We were all standing (outside), but not even five minutes later, we started hearing gunshots," she said. "And then everybody starts running, but like the teachers are telling us to stay put, but we're all just running away."
"I didn't see anybody shooting, but like (the gunshots) were kind of spaced," Angelica said, adding she heard about four shots.
The witness who spoke to KTRK also said she heard an alarm. She didn't specify if that was before or after the gunfire she described in the art class.
She said she couldn't describe the shooter.
"I didn't look. I just ran," she said.
Another student, Dakota Shrader, told CNN affiliate KPRC that she heard gunshots only after hearing an alarm in the school.
"I was in the history hallway, and as soon as we heard the alarms, everybody just started leaving following the same procedure as … (a) practice fire drill," Shrader said, breaking into tears. "And next thing you know, we just hear … three gunshots, loud explosions, and all the teachers are telling us to run."
The entire school district is on lockdown, district officials said.
The high school has about 1,400 students, according to GreatSchools.org.
Three shootings in eight days
Friday's shooting was the third at a US school in recent days.
On Wednesday, an Illinois school resource officer shot and wounded a former student who fired a weapon near a graduation rehearsal at Dixon High School, authorities said. The suspected gunman faces three charges of aggravated discharge of a firearm.
On May 11, a 14-year-old boy in Palmdale, California, went to Highland High, his former school, and began shooting a semiautomatic rifle shortly before classes began, authorities said. He was taken into custody and is accused of attempted murder. One person was wounded.
Trump: Mass shootings have been 'going on too long in our country'
President Donald Trump addressed the school shooting in Santa Fe Friday, saying that mass shootings have been "going on too long."
"Unfortunately, I have to begin by expressing our sadness and heartbreak over the deadly shooting at Santa Fe High School in Texas," Trump said from the East Room of the White House. "This has been going on too long in our country. Too many years. Too many decades now."
Trump said federal authorities are coordinating with local officials.
"We grieve for the terrible loss of life and send our support to everyone affected by this absolutely horrific attack," Trump said.
School shooting in Texas. Early reports not looking good. God bless all!

— Donald J. Trump (@realDonaldTrump) May 18, 2018
My heart goes out to Santa Fe and all of Texas today.

— Melania Trump (@FLOTUS) May 18, 2018
This is the third school shooting in the past seven days, and the 22nd since the beginning of the year in the United States.