This is an archived article and the information in the article may be outdated. Please look at the time stamp on the story to see when it was last updated.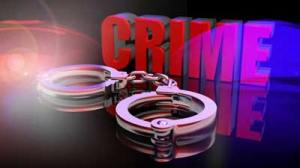 SAN DIEGO — Three masked intruders, one wielding a baseball bat, confronted a teenage boy as he played a video game in his family's University City home Friday, then locked him in his own closet and stole a collection of hats from him.
The home-invasion robbery in the 7100 block of Cather Court was reported shortly after 2 p.m., according to San Diego police.
The 16-year-old victim, who managed to free himself about 15 minutes after the thieves fled, told investigators he believed they might have been youths with whom he is acquainted. He said they appeared to be in their late teens, SDPD public-affairs Lt. Kevin Mayer said.
There was no immediate information on the type or number of hats taken by the bandits.
Following the crime, the uninjured victim could not find his wallet and feared that the intruders might have stolen it as well, the lieutenant said.