This is an archived article and the information in the article may be outdated. Please look at the time stamp on the story to see when it was last updated.
ROTTERDAM, Netherlands – A Dutch teenage girl has reportedly been arrested on suspicion of sending a Twitter message that sounded like a terrorist threat against American Airlines.
The tweet directed at American Airlines said "Hello. My name's Ibrahim and I'm from Afghanastan. I'm part of Al Qaida and on June 1st I'm going to do something really big bye."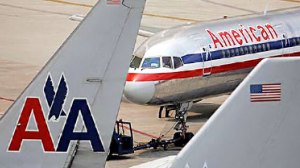 The girl's Twitter account identifies her as Sarah, with the Twitter handle @QueenDemetraix. Her account has been suspended but her earlier tweets have generated lots of Internet discussion.
American Airlines responded Sunday, saying "Sarah, we take these threats very seriously. Your IP address and details will be forwarded to security and the FBI."
She followed the original message with one saying she was "kidding" and "I'm so sorry I'm scared now."
Rotterdam police sent their own tweet Monday, confirming that they had arrested a 14-year-old girl following threats against American Airlines.
Dutch girl (14) from Rotterdam arrested after American Airlines threat. Investigation continues. #Rotterdam #Police #Force @americanair

— Politie Rotterdam eo (@Politie_Rdam) April 14, 2014