This is an archived article and the information in the article may be outdated. Please look at the time stamp on the story to see when it was last updated.
SPRING VALLEY, Calif. — A 15-year-old boy ran in front of a 20-year-old motorist in Spring Valley, resulting in fatal injuries to the young pedestrian, authorities said Wednesday.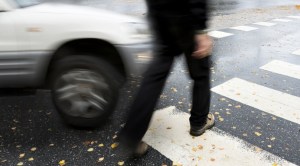 The teen was struck in a marked crosswalk at Jamacha Boulevard and La Presa Avenue around 4:30 p.m. Tuesday, according to California Highway Patrol Officer Kevin Pearlstein.
At the time, the motorist had a solid green light and was traveling about 45 miles per hour west on Jamacha Boulevard in a 2008 Toyota Prius, Pearlstein said in a statement.
"The driver was unable to take evasion action as the front of the Toyota struck the pedestrian," he said, noting the teen died at the scene. The driver was not injured.