This is an archived article and the information in the article may be outdated. Please look at the time stamp on the story to see when it was last updated.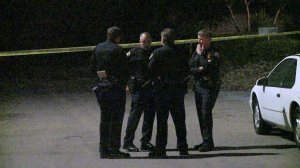 SAN DIEGO — A teenage girl who was found passed out in a canyon in Lincoln Park regained consciousness late Tuesday morning, officials said.
The girl passed out after an evening of drinking with friends, according to investigators. They were still trying to determine she had been sexually assaulted while she was unconscious.
A passer-by spotted the girl in a gorge off the 300 block of 49th Street about 9 p.m. Monday, according to San Diego police.
Medics took the teen to a hospital, where she remained unconscious until late this morning, sex crimes Lt. Anastasia Smith said. The girl was in stable condition at midday and was expected to fully recover.
Police determined that the girl had gone into the canyon with friends to drink, and eventually passed out, after which her companions left at some point during the night.
Due to the "condition they found her in," detectives believe the teen might have been assaulted while she was unconscious, Smith said. She declined to elaborate.
The lieutenant also would not release the girl's age or community of residence.
Investigators were seeking to identify and interview the people who had been drinking with the teen before she passed out.