This is an archived article and the information in the article may be outdated. Please look at the time stamp on the story to see when it was last updated.
SAN YSIDRO, Calif. – In an effort to crack down on underage drinking the San Diego Police Department held a curfew sweep along the Mexican border on Friday.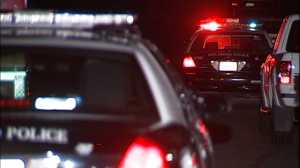 SDPD officers said they were at the border enforcing a 10 p.m. curfew for teens under 17-years old.
Throughout the evening, police detained teens who were breaking the curfew law and since starting the sweeps, police said they have noticed a difference in curfew infractions.
Police say they will be out in force again during the summer and holiday weekends.