This is an archived article and the information in the article may be outdated. Please look at the time stamp on the story to see when it was last updated.
CLINTON TOWNSHIP, Mich. – A fitness center in Michigan is under fire after a teenager said she was told to cover up or leave because her outfit was making some people uncomfortable.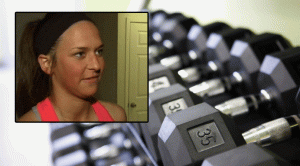 Allison Roth, 17, apparently broke the dress code at Planet Fitness in Waterford Township where she was working out and made other patrons "feel uncomfortable."
The lacross player told WJBK-TV that she was wearing a tank top while working out and was never informed of the dress code policy when she signed up.
Planet Fitness issued a statement, "Planet Fitness locations are owned and operated by individual franchisees. We have been made aware of this incident and we are looking into the situation."
WJBK-TV said Roth was offered a lifetime membership at another fitness center in her area.