This is an archived article and the information in the article may be outdated. Please look at the time stamp on the story to see when it was last updated.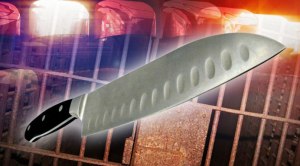 SAN DIEGO — A fight between brothers at an apartment complex in the Morena neighborhood ended with one taken to a hospital and the other to juvenile hall, San Diego police said.
A 16-year-old boy got into an argument with his older brother shortly after 11 p.m. Wednesday inside the residence in the 6300 block of Caminito Marcial near Camino Copete, San Diego police Officer David Stafford said.
The elder brother slapped the boy in the face and he retaliated by grabbing a knife with an 8-inch blade from the kitchen and slashing him several times, Stafford said.
The older brother was taken to a hospital to be treated for non-life-threatening lacerations to both biceps. The boy was arrested and booked into juvenile hall on suspicion of assault with a deadly weapon, Stafford said.