This is an archived article and the information in the article may be outdated. Please look at the time stamp on the story to see when it was last updated.
SAN DIEGO — Someone at San Ysidro High School was recently diagnosed with tuberculosis and may have exposed students and staffers, the San Diego County Health and Human Services Agency reported Wednesday.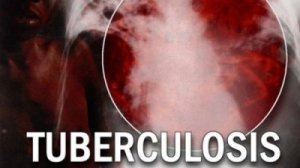 The HHSA, which did not say if the infected person was a student or a school employee, said it was working with the Sweetwater Union High School District to notify those who were potentially exposed. The period of exposure is from July 16 to Oct. 18.
"It is important to identify those who are infected to provide treatment before symptoms develop and to prevent spread of the disease to others," said Dr. Wilma Wooten, the county public health officer. "Symptoms of active TB include persistent cough, fever, night sweats and unexplained weight loss."
Free testing for students who were potentially exposed will take place Nov. 4 at the school at 5353 Airway Road in San Diego.
So far this year, 128 cases of tuberculosis have been reported to the county.
For more information about the potential exposure, the county's TB program can be reached at (619) 692-8621.