This is an archived article and the information in the article may be outdated. Please look at the time stamp on the story to see when it was last updated.
There may be no place in the earth for Tamerlan Tsarnaev.
One of the Boston Marathon bombing suspects has been dead more than two weeks after a dramatic showdown with police in Watertown, Mass., on April 19.
But officials and his family still don't know where Tsarnaev, an ethnic Chechen who turned to conservative Islam, will be buried.
On Sunday, city officials in Cambridge, Tsarnaev's home in the United States, announced that the city's cemetery would reject his body for burial after other local cemeteries also said they did not want the remains.
"The difficult and stressful efforts of the citizens of the city of Cambridge to return to a peaceful life would be adversely impacted by the turmoil, protests, and widespread media presence at such an interment," Cambridge city manager Bob Healy said in a statement provided to the Los Angeles Times. "The families of loved ones interred in the Cambridge Cemetery also deserve to have their deceased family members rest in peace."
Three people were killed and more than 260 injured in the April 15 Boston bombings.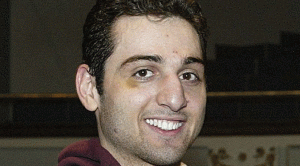 America has not taken easily to burying its least-popular criminals. In the years after Sept. 11, 2001, the plane hijackers' remains — at least the ones that could be identified — languished in undisclosed locations after nobody claimed them.
In 1997, Congress passed a law tailored to prevent Oklahoma City bomber Timothy McVeigh, a veteran, from being buried in Arlington National Cemetery. McVeigh was executed for the 1995 bombing that left 168 dead, including 19 children younger than 6.
Tsarnaev, allegedly the author of one of the most significant terrorist attacks on U.S. soil since Sept. 11, is similarly unwanted. His widow, Katherine Russell, declined to claim his body. His parents, in Russia and skeptical of their sons' involvement in the attacks, have expressed apprehension at returning to the U.S. to deal with his death and the prosecution of his brother Dzhokhar, 19.
That left an uncle, Ruslan Tsarni of Maryland, to handle the Muslim burial rites for Tamerlan Tsarnaev, 26. After the brothers were identified as bombing suspects, Tsarni called the two "losers" and said their conduct brought shame to all Chechens.
On Sunday, Tsarni told reporters gathered outside the Graham Putnam & Mahoney Funeral Parlors in Worcester that Tamerlan Tsarnaev should be buried in Cambridge.
"Tamerlan Tsarnaev has no other place to be buried," Tsarni said. "A dead person needs to be buried. That's what tradition requires, that's what religion requires, and I guess that's what morals require. … He was a person; now he is a deceased. … I'm left alone to deal with this matter."