This is an archived article and the information in the article may be outdated. Please look at the time stamp on the story to see when it was last updated.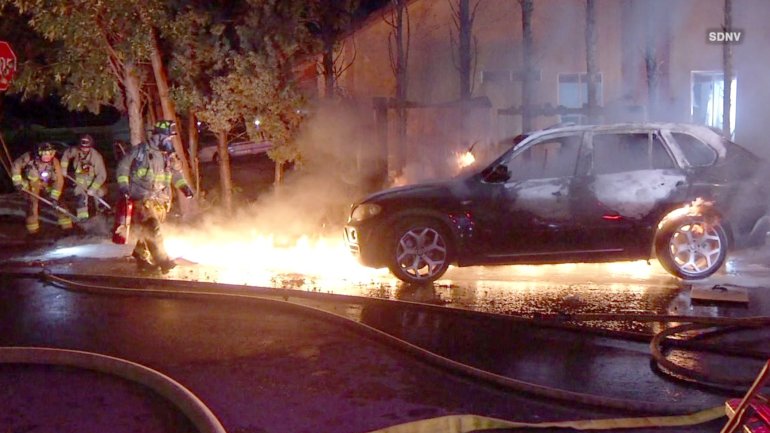 SAN DIEGO – Three people were left temporarily homeless early Wednesday after a car fire spread to several trees, a fence and damaged a home in Encanto, authorities said.
Firefighters arrived to the 300 block of 65th Street around 3 a.m. in and found an SUV engulfed in flames next to a home, San Diego Fire-Rescue spokeswoman Monica Munoz said.
Burning fuel spilled from the burning SUV, spreading the fire to several trees, a fence and two nearby homes. Fire crews were able to knock down the flames around 20 minutes later, Munoz said.
No injuries were reported. A hazardous materials crew was called to clean up the fuel spill.
The American Red Cross was called in to help the displaced — one adult and two children — arrange for alternate lodging, Munoz said.
The cause of the fire was under investigation and a damage estimate was not immediately available.