This is an archived article and the information in the article may be outdated. Please look at the time stamp on the story to see when it was last updated.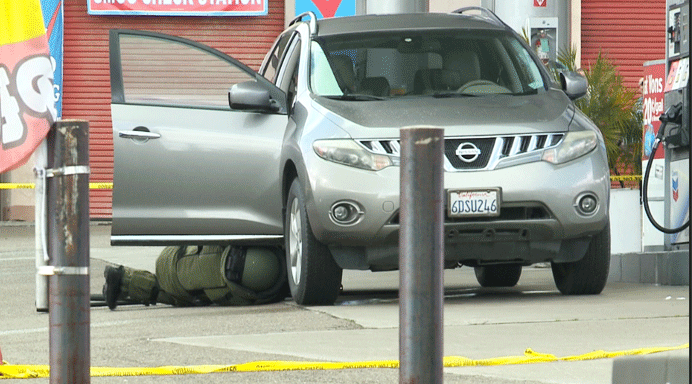 SAN DIEGO — A man's report of finding a metal tube resembling a pipe bomb stuck to the undercarriage of his SUV at a Serra Mesa gas station Monday prompted authorities to cordon off the area until a bomb squad determined that the object contained some kind of non-explosive substance.
The motorist made a 911 call about 9 a.m. to report the discovery in the 3600 block of Murphy Canyon Road, police said. He told a dispatcher he had removed the cylinder from the bottom of his vehicle and placed it on a passenger seat.
Ordnance-handling personnel investigated, eventually determining that the object, had been attached to the SUV with a magnet, contained something resembling an illegal drug, said Lee Swanson, a spokesman for the San Diego Fire-Rescue Department.
Officials gave an all-clear and reopened the site to the public shortly before 10:30 a.m., Swanson said.
Police were questioning the owner of the SUV to try to determine how the tube wound up attached to his SUV. The man had recently been to Mexico, leading authorities to believe it might have happened there, Swanson told reporters.
Narcotics investigators were unable to immediately determine the nature of the tube's contents and sent it to a department laboratory for further testing, San Diego police spokesman Matt Tortorella said.
NOTE:  Officials originally reported finding six packages underneath the vehicle.