This is an archived article and the information in the article may be outdated. Please look at the time stamp on the story to see when it was last updated.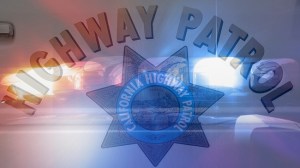 An investigation was under way today into a suspected drunken driving crash near the Pala Indian Reservation that left two motorists with major injuries and two passengers less seriously injured.
The crash on Highway 7 6, near Rice Canyon Road, occurred about 8:50 p.m. Wednesday as one of the drivers attempted to overtake slower traffic by going into an opposing lane, according to California Highway Patrol Officer Jim Bettencourt.
Robert Gresham, 24, of Hesperia, was headed eastbound in his Toyota Tacoma when he drove into a westbound lane and collided head-on with a 48-year-old San Diego man driving a Mercedes E350, Bettencourt said in a statement.
Both drivers suffered major injuries, he said, adding that front-seat passengers in both their vehicles suffered moderate injuries.
Medics took both drivers and their passengers to Palomar Medical Center in Escondido.
The front-seat passengers in both vehicles were males, according to Bettencourt.
Their ages and places of residence were not immediately released.
Alcohol was believed to be a factor in the crash, Bettencourt said.