This is an archived article and the information in the article may be outdated. Please look at the time stamp on the story to see when it was last updated.
ALPINE, Calif. — A 25-year-old man was in custody Tuesday, accused of leading deputies on a short high-speed pursuit in a stolen vehicle that plowed into another vehicle, after which the suspect ran away, authorities said.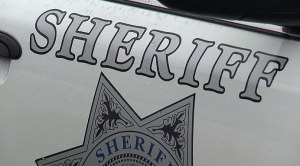 The incident began in the Viejas Casino parking lot about 7:50 p.m. Monday when a patrol deputy noticed the stolen vehicle parked in the lot and then saw Carl Noble and two other males get into it, according to San Diego County sheriff's Sgt. C. Cross. The trio proceeded out of the parking lot with Noble behind the wheel, the sergeant said in a statement.
Noble allegedly sped off westbound on Willows Road when the deputy tried to pull him over. About a minute later, he crashed the vehicle into another vehicle, causing both vehicles to careen off the road into a shallow ravine, Cross said.
The other vehicle was occupied by three adults and a minor
"Fortunately, no one was seriously injured," Cross said, adding Noble bailed on foot following the crash.
Noble was arrested nearby a short time later with the help of a helicopter crew and a police dog. He was treated at a local hospital and later booked into jail on suspicion of possession of a stolen vehicle, felony evading, and hit and run.
Noble has an "extensive criminal history," said Cross without elaboration.
No other arrests were reported.