This is an archived article and the information in the article may be outdated. Please look at the time stamp on the story to see when it was last updated.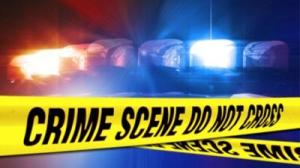 ENCINITAS – A knife-wielding man allegedly slashed a man's tires at an Encinitas gas station, threatened him and took his wallet, but was zapped by a sheriff's deputy a short time later and arrested, a sheriff's sergeant said.

"The victim told sheriff's officials he was filling up at the Union 76 at 3085 Manchester Ave., about 10:20 p.m., Friday when he was approached by a man, later identified by sheriff's officials as Jesus Gonzalez, who allegedly demanded his cell phone", Sheriff's Sgt. Joe Passalacqua said.

According to Passalacqua, "The man refused to hand over his phone and went into the store, only to find when he exited he had a flat tire. As the man moved toward the station's air pump, he was again approached by the suspect, who this time opened the vehicle's door and began to rummage inside", Passalacqua said.

The victim confronted Gonzales, who then allegedly drew his knife, threatened him and punctured the tires, Passalacqua said. He then allegedly held the knife to the man's abdomen and demanded his wallet, which was handed over. Sheriff's deputies arrived minutes later. After the suspect did not comply with the their instructions, they used a stun gun to take Gonzalez into custody, Passalacqua said.
Gonzalez was booked into the Vista Detention Facility for suspicion of robbery, felony vandalism, being under the influence of a controlled substance and possession of unlawful paraphernalia, according to Passalacqua and online jail records. He was being held in lieu of $100,000 bail and was scheduled to be arraigned at 1:30 p.m., Tuesday, according to jail records.