This is an archived article and the information in the article may be outdated. Please look at the time stamp on the story to see when it was last updated.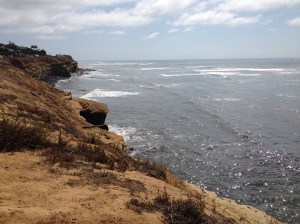 SAN DIEGO — A group of surfers discovered a body floating in the ocean off of Sunset Cliffs Thursday, authorities said.
The surfers reported the discovery at about 12:30 p.m., San Diego Fire-Rescue Department spokesman Maurice Luque said.
Lifeguards brought the body a woman in her mid-20s to shore at the foot of Monico Street. The woman was fully clothed, Luque said.
Lifeguards said the person's identity and the cause of death were under investigation, but it appeared to be a suicide.