This is an archived article and the information in the article may be outdated. Please look at the time stamp on the story to see when it was last updated.
SAN DIEGO — The death of a San Diego State University student is under investigation, fraternity leaders said Wednesday.
Sophomore business student Thomas Reverend, 19, was found dead at his off-campus home over the weekend.
SDSU officials are saying only that counseling is being offered to students at the Sigma Alpha Epsilon house.   The circumstances and cause of death were not disclosed, but investigators do not suspect foul play.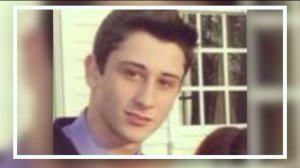 The fraternity's national headquarters issued a statement saying Reverand was not at a fraternity or chapter event on the afternoon of his death. Fraternity officials said he joined the chapter in the fall of 2012 and was placed on probation by the SDSU chapter in November 2013.
They did not disclose why he was placed on probation nor was it clear what his current status with the fraternity was.
The death had a powerful effect on the Greek community, according to the campus newspaper Daily Aztec.
"They had a gag order on the entire Greek system, so they couldn't really talk to us about it," Luke Henning of the newspaper said.
SDSU Sigma Alpha Epsilon alumni Andrew O'Nell told Fox5 that the fraternity's president died of a prescription painkiller overdose in 2012.