This is an archived article and the information in the article may be outdated. Please look at the time stamp on the story to see when it was last updated.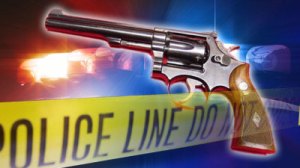 CHULA VISTA, Calif. — Police arrested a 14-year-old boy at a South Bay high school Wednesday for bringing a loaded .44-caliber handgun to the campus, authorities said.
Officers arrested the 9th grader without incident in a classroom at Hilltop High School at shortly before noon. They found the loaded revolver in the boy's backpack. Investigators said the weapon appears to belong to the student's father and was brought from home.
Police were called to the school at about 11 a.m. by an assistant principal, who said several students reported that a boy had brought a pistol to school and was showing it to other students. They claimed that the boy told others the gun was loaded and he could use it to shoot someone at the school.
Investigators said the boy apparently acted alone. His name was withheld because of his age.