This is an archived article and the information in the article may be outdated. Please look at the time stamp on the story to see when it was last updated.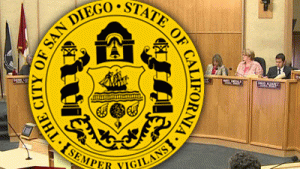 SAN DIEGO – The City Council voted unanimously Tuesday to designate a six-block stretch of El Cajon Boulevard in San Diego as the Little Saigon Cultural and Commercial District.
The stretch of roadway between Euclid and Highland Avenues is home to about 120 businesses owned by residents of Vietnamese descent, community boosters told the council members.
Councilwoman Marti Emerald said the designation was "vitally important" to the diverse community.
"We have an opportunity to create a remarkable area of the city, one that will attract people from throughout San Diego and the region, and throughout California, to come and celebrate a beautiful part of our history, our culture and, again, our diversity," said Emerald, who represents the area.
Council President Todd Gloria said Little Saigon would be similar to Little Italy, which he called "a huge success." Little Italy frequently stages events that attracts thousands of San Diegans.
Plans for the area include sprucing up storefronts with a unifying architectural theme, along with common signs and decorations, which supporters hope will lead to increased investment and a reduction in crime and graffiti.
The 40,000 Vietnamese residents in San Diego represent the area's second- largest Asian population behind Filipinos.
In California, Orange County, Sacramento, San Francisco and San Jose also have Little Saigons.