This is an archived article and the information in the article may be outdated. Please look at the time stamp on the story to see when it was last updated.
SAN DIEGO – It's hard to believe some Californians would just forget to pick up their hard earned money, but that's exactly what is happening. The State Controller's Office said there's a $7 billion waiting to be claimed.
"Accounts worth hundreds of thousands of dollars," said Garin Caseleggio, with the State Controller's Office. The money belongs to people, companies, charities, and even local governments.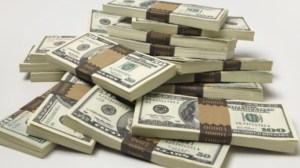 According to the state, the money could be left behind through old stocks, dividends, closed bank accounts, un-cashed money orders, cashier's checks and unclaimed utility deposits.
"People probably don't even know that there are supposed to have money come back to them," said San Diego resident Jessica Leonard.
According to financial expert, Richard Rider, many people like Leonard don't know about the unclaimed cash because the state isn't doing enough to give the money back.
"The state should approach it the same way when people owe the state money," said Rider. "One of the things I think they could do is a formalize and bid on a private bounty hunting system." State officials say they do their best to track down the rightful owners of assets left behind when people move, die or simply don't know that a bank or some other organization owes them money.
Before the money is sent to the state, the state sends out a notice, letting people know they can claim their money.
The amount of orphaned asset climbed from $4.1 billion in 2004 to $7.1 billion in 2013, according to the State Controller's Office.
Since 2007, the new state controller John Chiang sent out more than $3 billion, but there is still 1.2 million in unclaimed cases.
The State Controller's Office maintains a searchable database of all the unclaimed property on its website, (https://ucpi.sco.ca.gov/UCP/Default.aspx) where anyone can plug in their name or the name of any person or organization.
We put it to the test and a Fox 5 News producer found she was owed $35.
Amounts less than $500 can be claimed on the state's new e-claim program.
"Online payments are going out in an average of 10-days, simple cash claims are paid around 30-days," said Caseleggio.
Large claims or claims that involve multiple owners or wills can take up to 180-days to consider.
In addition to cash, assets left behind include diamonds, gold, and valuable memorabilia.
Like the cash, the valuables must be recovered by completing a verification process that firmly establishes ownership.
According to the state, the assets never expire.